About Slim Down St Pete
Slim Down St Pete uses the ITG Diet Plan featuring delicious products that can help you meet your dietary and weight-loss goals.
Our plan allows dieters to control their weight in a healthy manner based on our protein-based program in a comfortable and personal setting with private consultations that focuses on great customer support.  Participants adhere to an easy to follow, 3-step ketonic body program that allows them to finally achieve the success they so richly deserve. Our experienced team provides you with the necessary training, materials and education to help you attain your health and weight-loss goals.
One of the things that make it work for us is the science behind the weight-loss aspect. Slim Down will not represent a yo-yo diet plan with no end for the dieter. For example, we'll explain how the foods you eat react in your body and either cause you to retain or lose weight. That's our difference.  We're interested in your health so we have coaches available to help you without additional charge.
With Slim Down you lose the weight, then you keep it off, for two reasons; first, because you'll shed fat instead of muscle, and second, because our focus is on teaching you how to make better eating choices rather than simply eliminating the fun foods from your diet.
Call us or stop by to meet our team.

About Laurel Beatty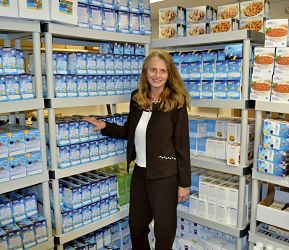 Laurel began her focus in the medical industry in 2001, building and selling software to medical clinics.   After selling that company in 2005 Laurel and her husband, Mike, purchased and operated the largest integrative medical clinic in the state of Florida. 
In 2006, the Beattys brought a popular ketonic body program into their medical clinic.  Laurel was the test subject to participate in the program and lost 20 pounds in 60 days, and kept it off.  In that same year, Laurel worked with a team of other consultants to bring a new protein product line into the United States including the development of their sales force.  Laurel was instrumental in developing weight control collateral materials from the dieter level to the coach level to the clinic level. 
Building on Dr. DeCosmo's weight loss plans the program now utilizes ITG protein foods along with customized supplements for a simpler 3 Step Weight Loss Plan.  Dieters enjoy the new variety of products and find the new program easy to follow.   It is very satisfying to be able to continue to help improve people's health and quality of life.   See entire Bio.
About Dr. John DeCosmo
John DeCosmo, D.O. has been in practice since 1988 as an Osteopathic Physician and is Board Certified in Family Practice, however, he's focused his career on functional medicine and nutrition, with a particular emphasis on the treatment of metabolic syndrome, especially obesity. ITG delivers Dr. DeCosmo's program directly to the homes of the dieter.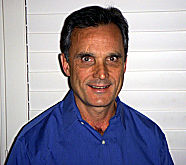 Meet the Slim Down St Pete Staff
Joseph
Manager & Wellness Coach, Slim Down St Pete
Operations Director, ITG Diet
Joseph is the Operations Director for ITG Diet and also manages Slim Down St Pete. He is dedicated to helping SDSP and ITG Dieters reach their goals with coaching through all Steps of the ITG Diet Plan. He also services ITG Diet Clinic coaches and owners across the United States with their day-to-day operations. He lost over 75 pounds and 8 inches from the waist on the ITG Diet Plan. Joe writes articles and blogs for the ITG website. Click here to Follow his ITG Blog
Brandon
Shipping & Receiving
Brandon is a Florida native and recently began his own weight loss journey. He tried the ITG Diet Plan himself and was able to learn new ways of eating healthy in order to drop over 30 pounds! Healthy eating has become a new lifestyle for him, giving him more energy to get through the day and look and feel better - even fitting into clothes he hasn't worn in years. Brandon has previously worked in the shipping industry and is now in charge of Shipping & Receiving for ITG.
Julia
Office Assistant, Slim Down St Pete
Julia had used ITG products over the years to help her maintain her healthy body weight. She is now a part of the Slim Down St Pete Team and assists with daily operations in the office. She helps make sure the business runs smoothly and that all products and other materials are in proper order before they leave SDSP. She is a Tampa, Florida native and currently resides in Saint Petersburg.
Denise
Office Assistant, Slim Down St Pete
Denise was born and raised in Tampa, Florida. Over the years, she has tried other diets in between having children and a busy work schedule in order to shed the last few pounds that seemed difficult to lose on her own. She tried the ITG Diet Plan and was excited to lose 4.6 pounds in the first week! She began making better food choices and implemented the ITG Diet Plan into her lifestyle and feels healthier and more fit. Denise has years of previous work experience in sales and customer service.
ITG Diet will get you started, then coach you for ideal success with our products being shipped right to your house. If you aren't already on the ITG Diet plan please contact us to find out more today.