Slim Down St Pete                     

SEE BELOW FOR COVID-19 INFORMATION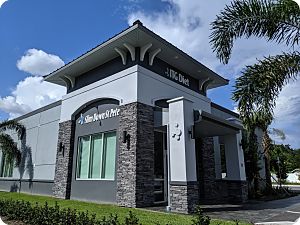 We offer the ITG Diet Plan to help you lose weight
Quick fat loss

Maintain muscle

All natural, no drugs

Increase your energy
Our professional support and one-on-one weight loss service will help you achieve the results you've always wanted! We take the time to walk you through each step of the weight loss process with education, nutritional information, tasty food and a dedicated coach!
Discover a healthy, new you with the ITG Diet Plan!
Learn how to keep the pounds off and enjoy the renewed skin, body shape, health and energy level you deserve!
Dedicated coaches provide weekly support sessions with weight & measurements and an individualized progress analysis along with nutrition education.
You can always stop in anytime and receive a free body composition analysis.
This will show you how you are currently hydrated, your body fat percentage and even
your metabolic age!  Only takes a few minutes and we can tell you more about ITG Diet Plan.
Ask for a free sample when you stop in!
ITG UPDATES / HOURS DURING COVID-19
The Tampa Bay Metro Area and Saint Petersburg, Florida are now setting in place "Safer At Home" orders, which means most non-essential businesses may still operate while adhering to strict CDC social distancing guidelines. This order may (most likely) turn into a "Stay At Home" order, with only essential businesses operating. ITG is an essential business, providing foods and supplements to medical patients across the country. We are staying healthy and exceeding CDC and social distancing guidelines to continue to serve you! 
ADJUSTED HOURS OF OPERATION:
- Monday through Friday, all times eastern -
8:30 am to 12:00 noon
 - 1 hour lunch, out of office - 
1:00 pm to 5:30 pm
PHONE UPDATE 
Please call JOSEPH at ITG for any and all questions!
727-851-9580
During Lunch Hour, please leave a voicemail and 
JOSEPH will call you back! Or email  This email address is being protected from spambots. You need JavaScript enabled to view it.
Time for a RESOLUTION REBOOT!
Find out more about our Get-Started Special including a free consultation  - email  This email address is being protected from spambots. You need JavaScript enabled to view it. or call 727-851-9580
Visit us at our all-new Slim Down St Pete & ITG Diet headquarters!
5861 Haines Rd. N.
St. Petersburg, Florida 33714
Monday through Friday: 8:30 am to 6:00 pm
Saturday & Sunday: Closed
Please call us for information about a private consultation and
Free Body Composition Analysis at
  727-851-9580
You can also email us at This email address is being protected from spambots. You need JavaScript enabled to view it.